Vector WX8 represents 3-seater sport car, in process of working out in corporation Vector Motors. For the first time it has been presented officially to public to 2007, opening development and ambitious intentions the company to create a sport car of following generation as the successor of the previous models.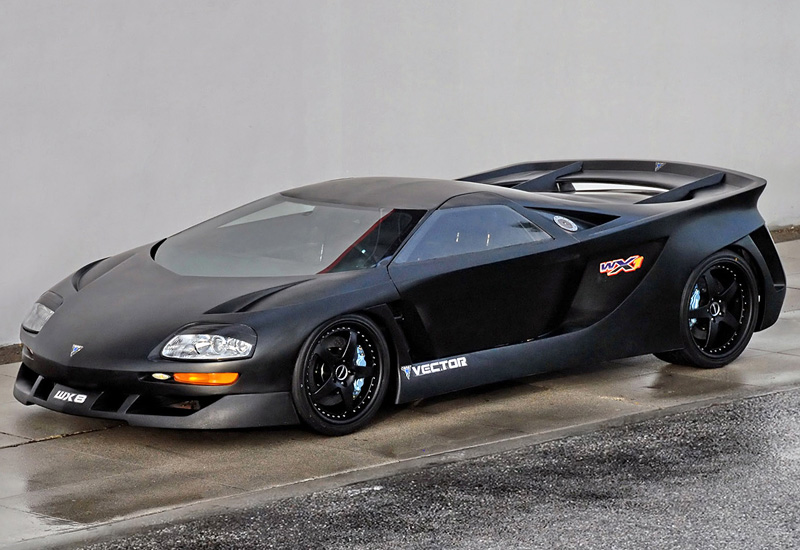 Corporation Vector Motors is the American motor-car manufacturer invariably based in Wilmington, the State of California. Its history can be tracked from Vehicle Design Force, based in 1978 Gerald Wiedgert. Manufacture of cars opened in 1989 and stopped in 1990. Throughout three decades of the company it was possible to make about 20 cars — the well-known tennis player Andre Agassi got one of them, and then returned it approximately a week later after the loud scandal connected with its ignition — before definitive closing. The company has been restored (as Vector Motors) and today develops new superpenalties. Merit Vector make the first attempt of the USA to compete to the European manufacturers of sport cars, like Ferrari, Lamborghini and Lotus.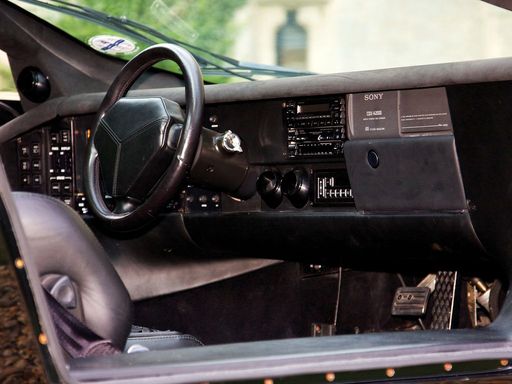 Almost each car made by the company, is designated by a letter «W» (for the sake of Wiedgert) and number. The letter X after W means a pre-production model. As unique deviation from this rule appears Megatech epoch M12, in which "M" means Megatech and 12 defines its engine V12.
The founder and chairman Gerald Wiedgert designed and created Vector HPRV following generation — the first-ever road vehicle with characteristics of highest level HPRV for a global market segment exotic sports суперкаров. Vector Avtech WX8 the American manufacture uses the advanced system of military standards for designing, engineering, transmissions and technologies of materials. New WX8 is the unique car in the world, uniting ship, aviation and space technologies at the designing and building. In design of appearance and cabin Vector the exterior and style of a modern tactical fighter are looked through logic. It allows to define all Vector as the modern HPRV-car of manufacture of the USA which deduces operating characteristics a super car on the following level.
Body arrangement WX8 with dimensions 4368.8 × 1104.9 × 2032 mm and a wheelbase in length of 2743.2 mm is made of a hybrid mixture of carbon, cooler and fiber glass matrix on a basis pitches of type ATF. In due time it has been scarified by a certain automobile journalist and motorists for use of headlights Supra Mark IV from Toyota, reminding Chevrolet Camaro of 4th generation. Though since then the design of a test prototype continued to evolve and saw various changes.
The panel is made of aluminum preparation and filled by switches of jet fighter F-22 Raptor and automatic switches of type of the spaceship. Standard equipment the wheel booster, the demountable hatch, custom-made seats, leather interior, a woollen carpet of Wilton, yard keepers, remote opening of a luggage compartment, a steering wheel with an adjustable inclination, audiosystem Vector Stage XXX, integrated Vector a side panel-spoiler engages the air conditioner, transmission mechanically/automatically switched without clutch.
Vector WX8 it is put in action located on the centre 7.8 small or 10.0-litre completely aluminum engine V8. If the first engine or with forced aspiration the second possesses double forced aspiration or a turbo-supercharging. Depending on a forced aspiration kind 7.8-litre develops 750 and 1250 l. With. That allows to disperse WX8 in the range of 0–60 mph for 2.7 sec, and a mile quarter to cover for 8–10 sec. with a speed of 80-273 km/hour, developing speed limit 418–442 on a surface of Bonneville. V8 with a double turbo-supercharging develops 1850, and with usual double forced aspiration of 1450 l. With. With such engine WX8 it is dispersed to 60 for 2.3–3.5 seconds, and the mile quarter overcomes for 7.8–8.0 seconds with a speed of 286-313 km/hour. In this case the planned rate limit on lake Bonnevil makes to 480 km/hour.
The engine can be joined with aluminum highly effective 4, 6 or 8-step mechanical/automatic transmission the racing type, working without clutch, to the ratchet switch.
The chassis shows aluminum semi monocot with an aerodynamic roll bar from chromed trumpet steel, stuck together epoxies pitch and riveted plane CherryMax.
The front suspension similarly rear has A-levers of unequal length and adjustable shock springs.
Four-wheel ventilated wheel, racing brakes possess in diameter 16.5 inches in front and 15.0 behind. All of them are six-piston aluminum calipers.
Wheels with 3-element aluminum wheels 18 x 9.5 inches in front and 19 x 13.5 are behind put in certificated tires Michelin XGT.
Safety measures engage the steel roll bar, progressing protection against deformation influence, emergency pillows, a shock-resistant fuel tank of type of the aircraft, wattled of noncorrosive steel pipe ducts of hydro steering and automatic system of fire safety with possibility of manual adjustment and the usual fire extinguisher cylinder.
As of the beginning 2014 representatives Vector informed on small activity concerning project WX8. Judging by photos on an official site of the project vectormotors.com, now the command is engaged in design updating and expected to reach magnificent 2000 H.P. However, it is not absolutely clear, as they prepare to push such monster into a car body.